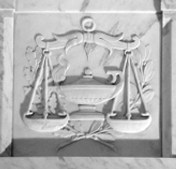 There were no reported land use or zoning decisions out of the New Jersey appeals courts in the last two weeks. One unpublished case, Buckley v. Godlewski, focused on a challenge to the Stone Harbor ZBA's decision to grant a second variance for a single property, without considering whether there had been sufficient changes in circumstance since the first variance had been granted for the latter application to survive a res judicata challenge. In a per curiam opinion, the two-judge panel wrote:
The [ZBA] improperly considered defendants' second variance application under the applicable statutory criteria before first determining whether defendants had demonstrated changed circumstances or other good cause warranting reconsideration of their first variance application. For that reason, we are constrained to reverse and remand to the Board for "a correct application of the relevant principles of land use law." (Citation omitted.)
It seems like there has been a lull in land use and zoning decisions recently. As always, the temporary New Jersey Courts link is alive for now, but the original opinion will be archived next week at the Rutgers Law Library in Newark.