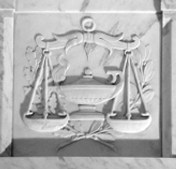 Sad to report that a promising and important piece of legislation went down to defeat this week in the California State House. SB-827 , placed in the hopper by Senator Scott Wiener (D-San Francisco), would have superseded municipal zoning ordinances to permit five-story housing development within half a mile of most railroad stations, and within a quarter mile of certain major bus routes.
California, of course, has some of the highest home prices in the world. More than its booming tech economy, a resistance to new development, combined with decades of population growth, has driven the crisis. Local political resistance comes from two sources: sentiment and shrewdness. Between residents who hate change, and those who realize that their own property values are inflated (at least while the music keeps playing) by an artificial shortage, it is usually possible to muster opposition to any new proposed development if the permission-granting institution is only accountable to municipal residents. SB-827 would have overridden the local political resistance to new development in the parcels most able to support higher densities than what is presently allowed.
The shortage of affordable housing in the metropolitan regions of California — as in the regions surrounding New York City, Washington, and several of the capitals of Western Europe — is perhaps the most salient driving force behind rising inequality in the West. High housing costs block people from moving to the cities where the opportunities exist; they shut people out of opportunities to build equity in real estate; and they enshrine the economic advantages of those who inherit, or can afford to purchase, real estate in hot markets. Ryan Avent wrote about this phenomenon at length in his well-written piece, The Gated City. LT has belabored it for years. And my recent article advocating for a left-right consensus on zoning reform is focused on the costs of bad zoning policy.
The good news is that, although SB-827 has been defeated, it has also significantly raised the profile of the nexus between zoning and housing supplies. The expectation (and certainly my hope) is that a revised version of the bill will be presented soon. It is a hopeful sign that in the California State House, even the bill's opponents were forced to concede that the diagnosis was accurate, even as they rejected the prescription. This issue is not going away, and neither is the impetus to address it. I don't think we can (or should) be returning to a Victorian-era, common-law land use policy, where bare-bones building codes, private covenants, and nuisance lawsuits are the only restraints on private development. BUT, we do need to move in the direction of significantly liberalizing the density restrictions on housing development in competitive real estate markets. SB-827 would have been a major step in that direction; and with the heightened awareness that its debate has caused, creative variations on the proposal can now be tested in the laboratories of democracy.
Only with a lot more supply — new units — can the cost of housing be returned to some sort of equilibrium with people's incomes. And only with such a change can we hope to create in the economic centers of the West a tangibly more egalitarian economy.